What Does Child Care Mean to Your Community
Access to high-quality, affordable child care for families in the United States supports children's development, growth, and educational progression while creating a constructive financial support system for families and communities. But finding and paying for high-quality care for young children is found to be incredibly challenging for families (Child Care Aware of America, 2018).
Nearly 60% of mothers with a child younger than three are employed, and with about four million babies born every year, there is a high demand for infant-toddler care (Jessen-Howard et al., 2018). But recently, 83% of parents with a child under six stated that finding quality affordable child care is a problem in their area (Jesse-Howard et al., 2018). On average, there is only enough licensed care for one in every three children.
Due to the lack of access to affordable, high-quality care, many working families opt for unlicensed programs or family, friend, or neighbor care, which may not portray a safe and high-quality program (Center for American Progress, 2018; Jesse-Howard et al., 2018).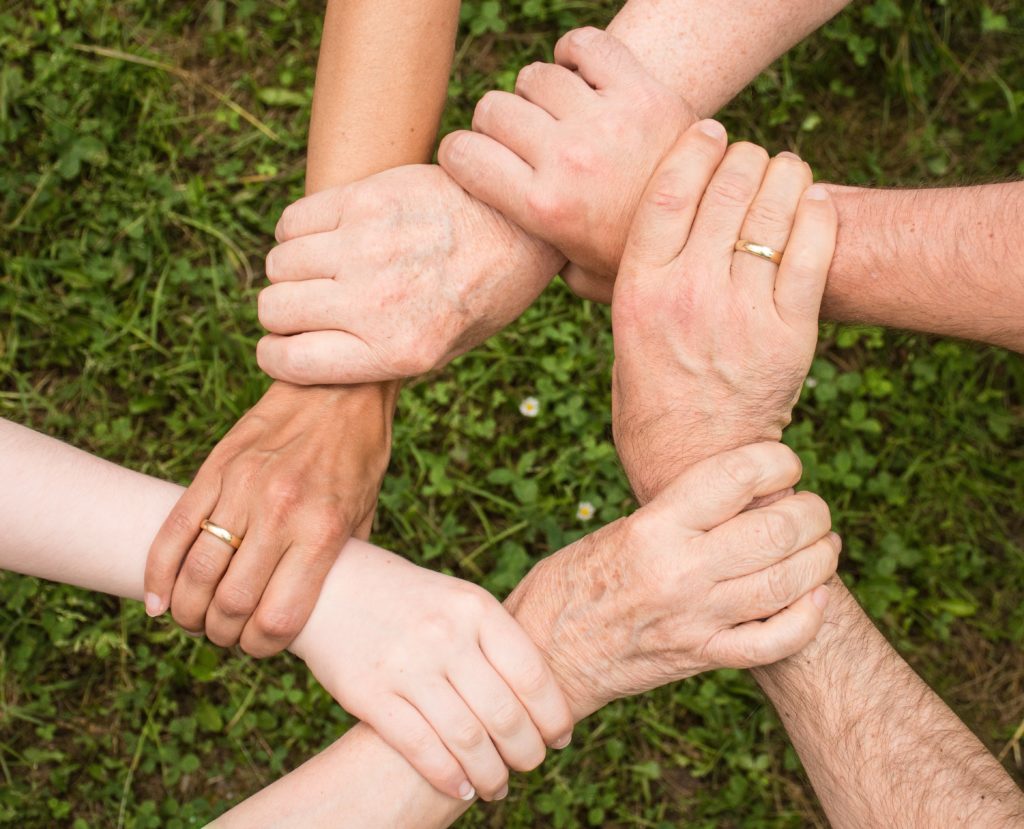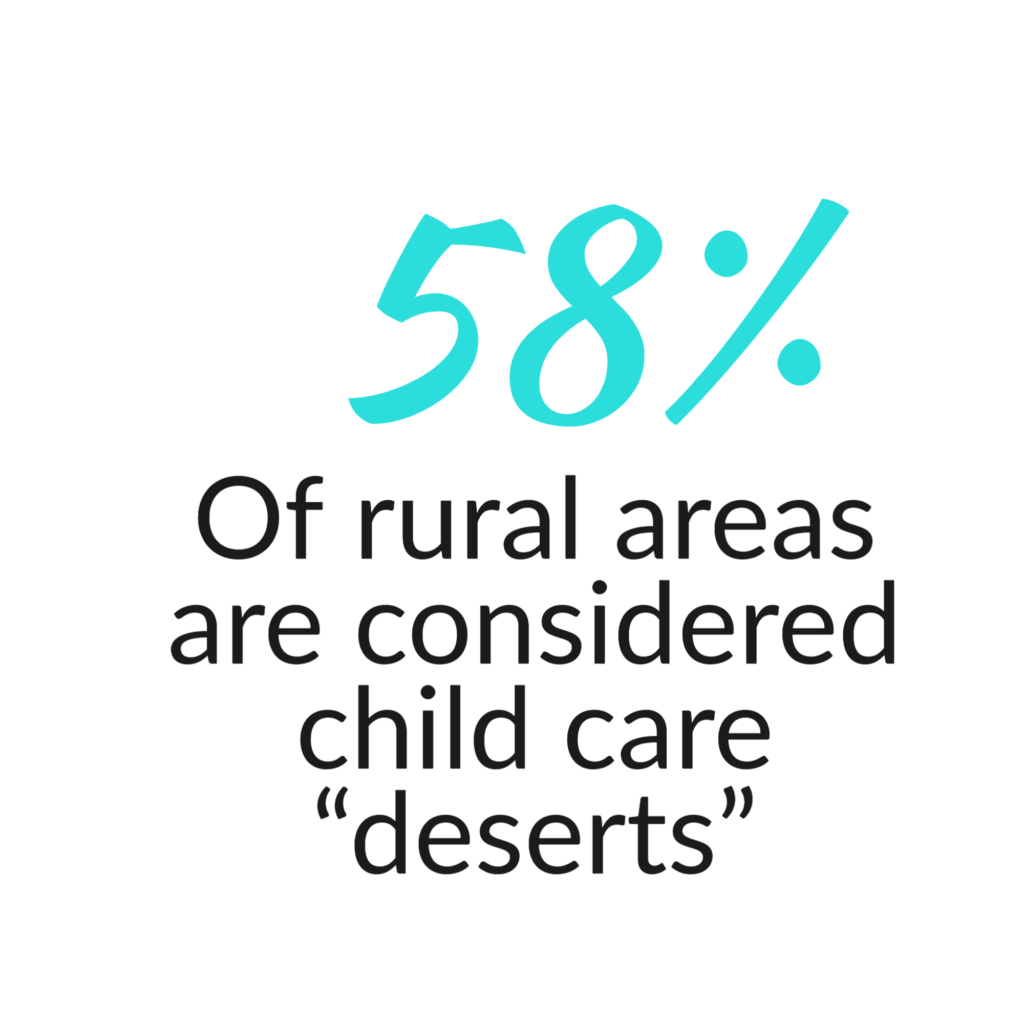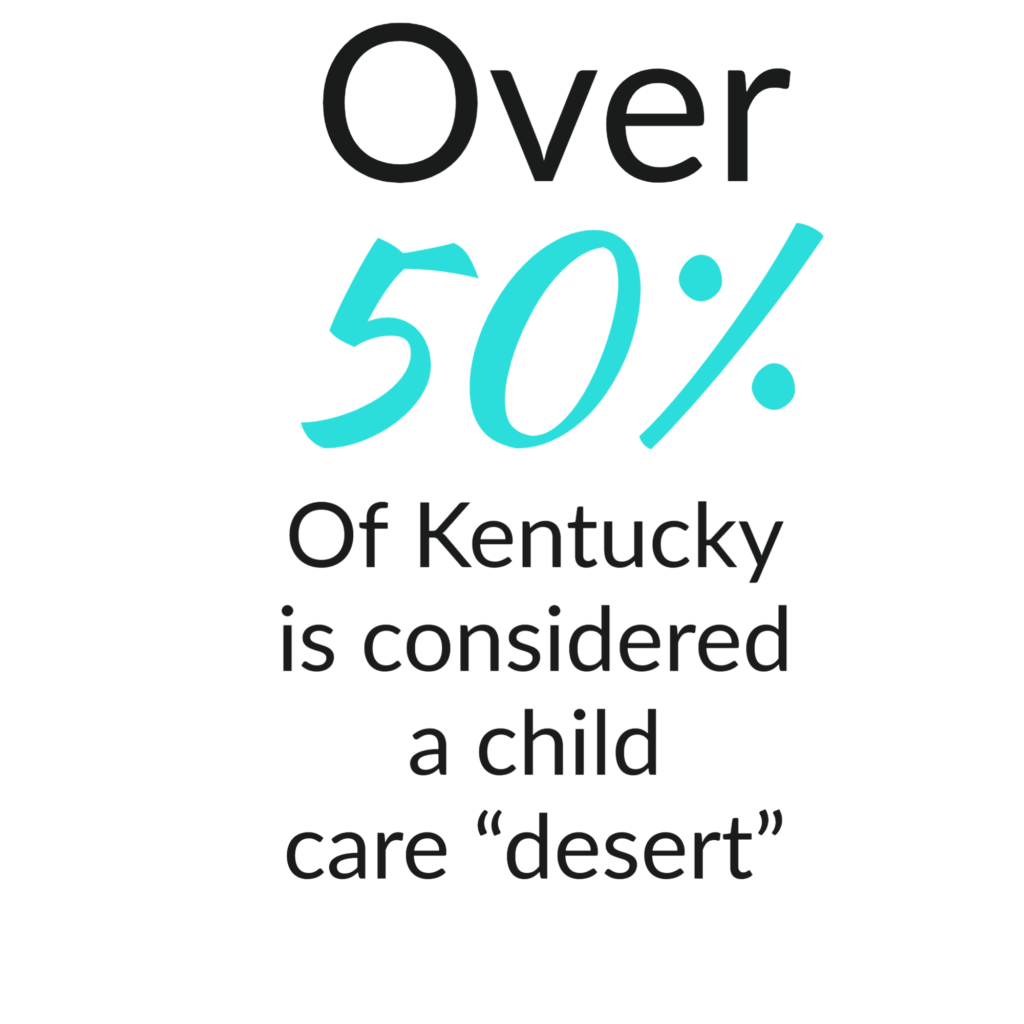 The demand for accessible, high-quality child care has been affected by shifting family and workforce demographics in recent years. Families across Kentucky face a lack of options for quality child care that meets their needs (Office of Child Care, 2016.).
As of 2019, the number of families utilizing child care assistance has doubled to 17, 084 families and 29,302 children (Division of Child Care, 2019). But the persisting problem since 2013 isthat there has been a 79 percent decrease in regulated family child care in the state of Kentucky (Center for Economic Development, 2019).
With half of the state considered a child care desert, the pressure is placed on working families to find quality care and forces resource agencies to increase the quantity and quality of care across Kentucky's diverse communities (Malik et al., 2018). The decline in care decreases the accessibility to a less quality option of services for families (Center for Economic Development, 2019). Leaving our communities' families to place their children in care options that are not in their best interest or stay home, leaving families unable to care for their basic needs.
When people are forced to stay home to care for their children, we lose our local workforce. When we don't have a workforce, businesses leave our Kentucky communities to go elsewhere, where there is a family structure that supports a working family.
When businesses leave our towns to go elsewhere, we lose tax dollars that help support our communities' needs.
Not only is this a current workforce issue, but it is also a future workforce issue. If our children start behind then, they will always be behind. Providing early education services to all children will allow us to support early brain development and social-emotional skills needed to succeed as they grow. Research shows a dramatic difference between children who have a great start compared to those who don't.
Early education's failed infrastructure needs your help to see the importance of early education for every Kentucky Community!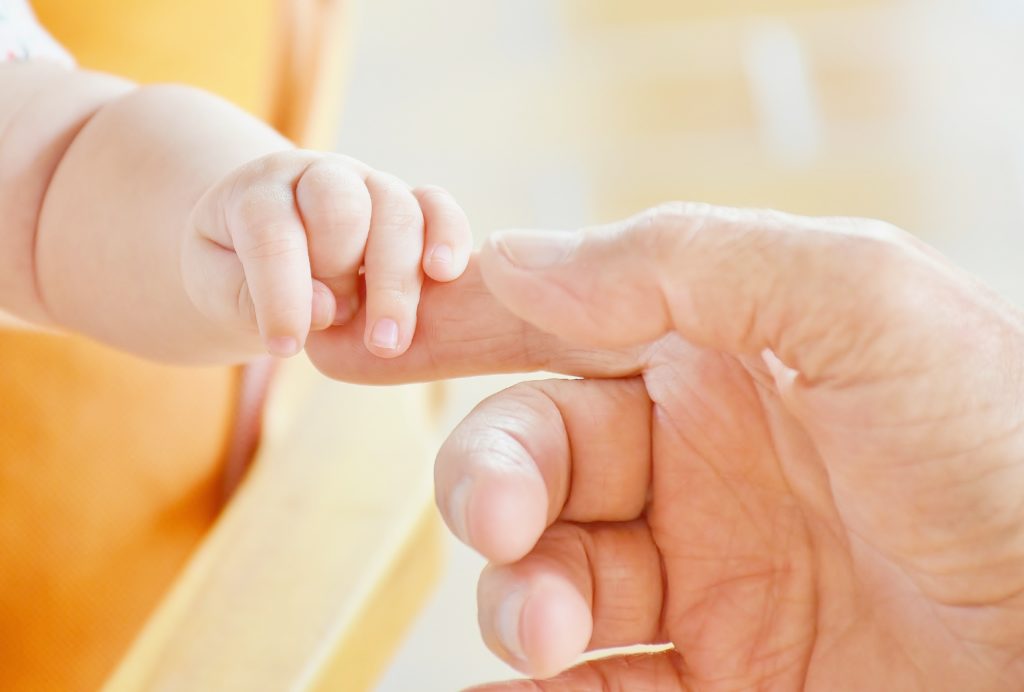 Why Early Education Matters
Why Early Child Care Matters to Business
Why does Child Care Cost So Much